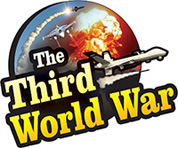 Tel Aviv: 'Iran wants Democracy and not Dictatorship', 'We don't want Ayatollah rule in Iran' are the slogans still heard on the streets of Tehran. There is no effect on the protesters, despite orders for stern action against them, issued by the supreme religious preacher and leader, Ayatollah Khomeini. Israeli Prime Minister, Benjamin Netanyahu has welcomed these protests challenging the Iranian government. At the same time, Netanyahu said that the effects of the US sanctions imposed on Iran are visible through these protests against the Iranian government.
Prime Minister Netanyahu welcomed these protests against the Khamenei government in Iran, while speaking at an Airforce function. The Israeli Prime Minister claimed that this discontent has exploded due to wrong policies of the Iranian government. At the same time, the sanctions imposed by US President, Donald Trump on Iran have caused a major upheaval in the Iranian economy.
'The Iranian leaders had claimed that the Iranian population will unite against the US sanctions and will retaliate against it. But the sanctions have had an opposite effect and the people of Iran have turned against the government,' reminded the Israeli Prime Minister. 'Moreover, the Iranian government is spending the amounts received from the oil sale for funding foreign military activities, instead of spending it on the welfare of its own people, and the people have started to realise this,' retorted Netanyahu.
Prime Minister Netanyahu clarified that the Iranian economy is cornered due to the US sanctions and the measures to maintain the pressure will continue. Prime Minister Netanyahu also warned that Israel is in a state of readiness to counter the Iranian movements in Syria on the military level. Israel will not allow Syria to become a launching base for the Iranian missiles to attacks Israel, informed the Israeli Prime Minister. Prime Minister Netanyahu warned that the Israeli Air force is stronger than ever before.
Nearly a month ago, President Trump withdrew from the Iran nuclear deal. At the same time, strong sanctions were imposed on Iran. The European Union had criticised this decision by President Trump and had declared to remain firm on the Iran nuclear deal. But the effects of the US sanctions have become apparent in the Iranian economy. The Iranian economy has collapsed and this has affected the value of Rial.
The devaluation of Iranian Rial and the Iranian government's ban on import of 1350 products has agitated the trading community. The repercussions were seen in the Grand Bazaar in Tehran. The protestors were giving slogans like 'let Palestine be destroyed', 'we want democracy in Iran', 'Ayatollah's rule should end', etc. The protesters have criticised that the government is spending its money on funding the terrorist organisations like Hamas and Hezbollah, causing hardships to its own citizens. This shows that the discontent in the Iranian population is rising.