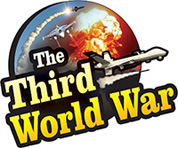 Tehran: Quds day is organised in Iran, every year, to protest against the Israeli occupation of Jerusalem. There are lots of anti-Israel slogans shouted at this time. But this time, the Iranian people deflated the Quds day. Along with the anti-Israel slogans, pro-Israel slogans were also heard. Some courageous youth even criticised the anti-Israel policies of the Iranian government on social media.
The Quds day is observed in many cities of Iran to protest against the Israeli occupation of the Palestinian land and show support to Palestinian people. Quds day is observed every year in Iran, since the Islamic revolution in 1979. Till date, these anti-Israel protests were getting a big response. Generally, anti-United States and anti-Israel slogans are screamed by Iranian people on this day.
Last week on the 8th of June, Quds day was organised in various cities of Iran including capital, Tehran. More than 100 news channels and more than 150 reporters had converged in Iran to cover the Quds day. Quds day was organised in the United Kingdom capital, London, Berlin in Germany and other western countries. The flags of the pro-Iranian terrorist organisation Hezbollah were waved in the Quds day protests in London.
But the Quds day Protest in Iran, where the world's major focus was, showed the discontent in Iranian people against their government. There is a report on the social media that some Iranian citizens shouted slogans in support of Israel during these anti-Israel protests. Shouting the slogan 'Stand with Israel', these protesters said that we need peace with Israel and not enmity, it is claimed.
Thousands of courageous youth have made statements like 'Tel Aviv to Tehran, we are together', 'We are with Israel', on social media. 'The hate campaign started by the Iranian regime of the religious preachers cannot stop the mutual love, respect and friendship between the Israeli and Iranian population.' We, the Iranian citizens, don't hate Israel or any other country. As opposed to this, the Iranian regime imposed on the Iranian people with guns, bullets and terrorism itself is illegal, is the criticism showered by these youth on social media. Whereas, some Iranian netizens have accepted Israel as a country and have lashed out at the Palestinian resistance.
Pro-Israel slogans during Quds day in Iran, known for its staunch anti-Israel policies, is very remarkable. Till date, total destruction of Israel has been the official Iranian policy. Periodically, the supreme religious leader and the President of Iran, make announcements about wiping out Israel from the world map. People opposing the Iranian regime or supporting Israel and United States have to face harsh actions.
Despite this, the Iranian youth seem to have taken the risk to take a stand in Israel's support. This makes it clear that the discontent about the policies of the Iranian regime is on the rise.