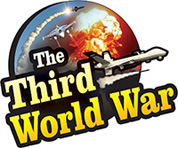 Brussels/Paris: The French, German and Belgian intelligence agencies have foiled the plot to bomb the 'Free Iran Rally' to be organised in France, to protest against the supreme Iranian leader, Ayatollah Khamenei. Six people, including an Iranian diplomatic official have been detained for planning the attack on this rally in Paris. Representatives from the United States, and the European and Arab allies had participated in this rally. Thus, the European agencies are claiming to have averted a major sabotage.
'National Council of Resistance of Iran', based in Paris has been organising programs to express opposition to the Khamenei rule in Iran since last many years. Last week, 'Free Iran Rally' was organised in Paris, the French capital, under the leadership of Maryam Rajavi. Rajavi was expected to strongly criticise the Iran nuclear deal , the terrorist activities and the dictatorial government, in this program, which was organised by the political groups, which are banned in Iran.
Hence, there had been warnings published about the threat to Rajavi's life. In the action taken by the French police in view of this threat, 3 suspects from France and 2 from Belgium were detained. The suspects detained in Belgium have been caught with explosives and a car prepared for the explosion. On interrogation, these suspects revealed that they were plotting to bomb the Free Iran Rally.
Subsequently, it was revealed that an Iranian diplomatic official was also involved in the plot and the diplomat was detained in Germany. Therefore, claims are being made that the Iranian government is also involved in these attacks. Iranian Foreign Minister Javad Zarif has denied the accusation and has made a counter claim that all of this was fabricated.
US President's Attorney, Rudy Giuliani, Senior US Senator, Newt Gingrich, former Canadian Prime Minister, Stephen Harper and Belgian diplomats participated in this Free Iran Rally held in Paris on Saturday. Gingrich criticised this matter and said that this was a confirmation that pro-Iranian terrorists have settled in Europe. These pro-Iranian terrorists could become a threat to the European security, warned Gingrich.
Meanwhile, since the past few weeks, the discontent against the Khamenei government in Iran is intensifying. Slogans like 'Khamenei should be destroyed' are being heard from capital Tehran to the smaller cities of Iran. Upset with this opposition, Khamenei had threatened to take action against the protestors.