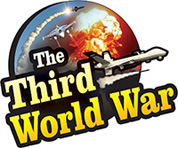 Paris: – Senior French parliamentarian, Bruno Retailleau warned that France would lose the battle against extremism because it has chosen not to fight against the extremists. Last week, the terrorist attack on the office of Charlie Hebdo magazine, in the French capital of Paris, completed five years. The attack perpetrated by the terrorist organisation Al Qaeda had claimed 12 lives., during an interview given to the French media, fired salvos of criticism on the policies of the French President Emmanuel Macron. He also targeted the counter-terrorism policies of the Macron government. The French parliamentarian alleged that although President Macron claims to have prioritised the war on terror, he is not very serious about it. 'France is losing the battle against the Islamic extremists. We will be losing the war because of the refusal of the French government to fight against the extremists.'
Terrorist organisations Al Qaeda and IS have carried out many terror attacks in France, in the last five years and more than 250 people have been killed in these attacks. In 2015, the French government declared emergency, following a terror attack and deployed military in various parts of France, including capital Paris. But despite military deployment, the incidence of terror attacks has not reduced. There have been two terror attacks in the new year and two people have died in the attack whereas three were injured.
The involvement of the immigrants in the terror attacks has been revealed and it has also been exposed in the reports of the intelligence agencies, that terrorists have sneaked into France along with the immigrants. Along with the opposition leaders, even have the analysts and experts claim that the French government is not willing to take aggressive action against immigrants and extremists. A few months ago, French scholars claimed that the activities of the Muslim Brotherhood, an extremist organisation from the Gulf, are increasing in Europe and they are trying to create a divide in France.
Whereas, the survey report published by the French scholar Jerome Forket, points to the increasing influence of extremists in France. Forket pointed out in the survey that the demand for modifying the French constitution to include a certain provision under the influence of the extremists is gaining momentum.