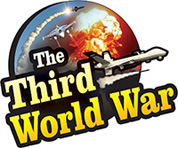 Athens: The resentment about the refugee influx from the Asian Gulf countries is intensifying by the day in Europe. Taking an aggressive stand, the local citizens in Greece, which is considered to be the doorway to Europe for these migrants, have started riots in the Lesbos region against them. The nationalist groups in Lesbos have started protesting and rioting against the refugees. These riots are the indication of rising tension in Europe over the refugee issue.
The migrants had started protesting for their demands in the Mytilene city in Lesbos. The protestors belonging to the 'Patriotic Movement', protesting against the Greek soldiers in Turkey reached the main square of the city. Sloganeering against migrants, these protestors suddenly attacked them. They started throwing glass bottles and fire balls towards the migrants.
At the same time, the angry far-right protestors became aggressive shouting extreme slogans "Burn them alive" and "Throw them in the sea". The protestors also targeted the buildings and the cars nearby. The violent session of the protestors continued even after the police fired rounds of tear gas. The members of the leftist groups and organisations came to retaliate against the anti-refugee violence.
As per sources there were skirmishes between the far-right and leftist groups and the organisations supporting the migrants. The violent skirmishes between the police and these two groups continued till Monday morning, it is said. The locals informed that the situation returned to normal after the police forcible removed the migrants on Monday in the morning. More than 12 people were injured in the violent protests and more than 100 migrants were detained by the police.
Local Mayor Spyros Galinos criticised that the police should have intervened earlier. 'The total population of Lesbos is around 27,000 and about 10,000 migrants have entered Lesbos. It is as if the island is being held hostage by migrants and more help is required,' warned Mayor Galinos.
The number of attacks on migrants is consistently on the rise in Greece over the last year and 34 'Hate Crimes' have been recorded in the last one year. The increased resentment towards migrants is evident in countries from Greece to Germany and severe repercussions are seen on the political level also over the last year. Many countries like Poland, Austria and Italy have taken an aggressive stance on the migrant issue, dividing the European Union.