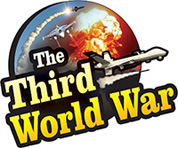 Athens: The European lending agencies have converted Greece into a dead colony wherein Greeks will have to suffer pain and poverty for many years to come, accused former Finance Minister of Greece. At the same time, he warned that Greece should quit the Euro and start using the old Drachma currency. It was announced on Monday that Greece has exited the eight years European bailout. Against this background, the former finance minister's warning becomes significant.
After the recession in 2008 in the United States, Europe had to face major economic crisis. Economies of many countries were heading for bankruptcy due to excessive borrowing. Many of these European countries were offered a bailout to tide over the crisis. The EU, however, had also imposed unjustifiable conditions on these countries to avail the funding. A bitter dissent had developed in the European people because of these conditions for the bailout.
Greece was one of the major countries opting for the bailout and was provided a loan of 350 billion Euros. But because of the conditions imposed, the Greek economy was faced with crisis, said the economists from Greece and as well as from Europe. Yanis Varoufakis, who served as a Finance Minister of Greece, during the times of economic crisis had bitterly opposed the bailout and the conditions attached to it.
The former Finance Minister has shown that he is still severely critical about the bailout despite Greece exiting from it. Former Greek Finance Minister accused that the funding provided to Greece was not for the people of Greece, but for bailing out the German and French banks. The bailout was thrusted onto Greece to recover the loans given by these banks to the rulers and their close associates in Greece.
The former Finance Minster warned that opting for the bailout to save Greece was an incorrect decision, instead Greece should have been forced to declare bankruptcy. A bankrupt Greece could have started the use of Drachma currency and the economy would have improved.