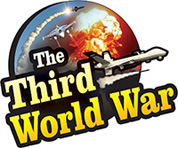 Brussels: European Union (EU) has prepared a plan to create a 'free military zone' near the borders of the eastern European countries for the free movement of soldiers and military equipment of the member countries. This plan is claimed to be developed in order to counter the Russian aggression. Russia has criticised the plan and has said that this exposes the anti-Russian stance of NATO.
European Union is desperately trying to create an EU army on the lines of NATO while France and Germany are taking lead in this activity. Meanwhile, the European Union has now ordered the deployment of army in the 'Schengen' area. The plan announced by the EU on Wednesday suggested the development of infrastructural facilities in the 'Passport free zone' of the Schengen block.
The plan has noted that all the parts of the Schengen block have not been developed and there is a need for development of infrastructural facilities in the border area. If the road network in this area is developed it will be helpful in the army's deployment in case of war, claimed EU. Senior officials in the EU informed that, 'if that happens a 'Military Schengen Zone' or 'Free Military Zone' can be created in the countries bordering Russia'.
This free military zone will be helpful for EU's plan to prepare 'European Defence Union' for a combined European army by 2025. But before that this zone has been claimed to be of use for NATO forces deployed in Europe. The NATO officials have claimed that such a zone is needed for the NATO army to counter the deployment of the Russian military on the western Russian border.
Russian Deputy Defence Minister 'Colonel General Alexander Fomin' has alleged that this is a part of the NATO plan. Col. Gen. Fomin has also alleged that this is a NATO scheme to develop Schengen and deploy army near the Russian border. NATO has already established its military bases in Poland, Romania, Hungary, Bulgaria, Lithuania, Latvia and Estonia.