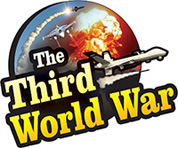 Munich: The newly elected government in the Bavarian province of Germany has made its policies and objectives clear with its first decision. The new government formed by the 'Christian Social Union' (CSU) has issued instructions to display the 'Holy Cross' of Christianity, on all the government buildings. This decision taken by the Prime Minister of Bavaria and CSU leader, Markus Soder is important against the background of the political and social turmoil in Germany.
The CSU government came to power in Bavaria only last month. Incidences of terror were reported in this state and it was revealed that the extremist refugees entering Germany were behind these incidences. This created discontent in Bavaria and resulted in the CSU government coming to power. The 'CSU' is an allied party of German Chancellor Angela Merkel and the party has joined her to share power in the central government after making adjustments. But the ministers of this party are demanding a stern stand against the refugees.
In view of these events, the new Prime Minster of Bavaria, Markus Soder has ordered installation of the Holy Cross on all the government buildings from June 1st. Soder has proclaimed that his government will make efforts to preserve the Christian values while also retaining the original identity of Bavaria. The decision is said to be in line with this policy. Installation of the Christian Holy Cross on the Government building in Munich was the first thing that was done, when the new Soder government came to power. Soder clarified that this cross was not a religious emblem but will be installed on the government buildings as a cultural symbol of Bavaria.
Around 2 million refugees have entered Germany from the African and Middle Eastern countries in the last few years. There have been allegations that these refugees have erased the original religious and cultural identity of Germany. The incidents of crime, violence against women and terror attacks have been on the rise due to the refugee influx. There are severe reactions emanating from the German society and the public support for the parties like 'CSU' and 'AfD', taking a stern stance against the refugees is on the rise.
Markus Soder has made the commitment to take decisions to retain the original identity of Germany and the instructions to install the Holy Cross on the government buildings is a clear indication of that.
This election results in Bavaria and the first decision taken by the CSU government, is pointing towards the changing scenario in Europe including Germany. The Viktor Orban government adopting an anti-refugee stand attained a remarkable success in the Hungarian elections a few weeks ago. It has been observed that the parties with an anti-refugee stance are gaining success even in the other European countries and the public support for the pro-refugee parties is on the decline.