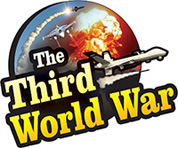 Budapest: Hungarian Foreign Minister Peter Szijjarto warned that the 'IS' terrorists are trying to return to the European countries. At the same time, the European Union is trying to revive its liberal policies for the immigrants. It has to stop.'
The 'IS' clearly had to retreat in Syria and Iraq, and therefore, the terrorists from these countries are trying to return to their homelands. Thousands of these terrorists are from European countries. These terrorists might enter Europe by taking advantage of the migration, claimed various intelligence agencies.
Interpol Secretary General Jurgen Stock drew attention to the threat of the new terror attacks saying, 'There is fear of a second wave of 'IS' terrorists or their extremist supporters, hitting Europe. This wave can be called IS-2. The 'IS' terrorists from Iraq and Syria are returning to Europe, after the defeat of the IS in those countries. These despondent terrorists with nothing to lose are a cause of concern for the European agencies.' Stock had also warned that it must be remembered that these terrorists are well-trained and have experienced war as well as have international contacts.
Against this background, the warning of the Hungarian Foreign Minister gains significance.