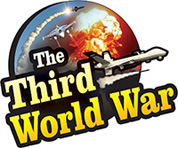 Washington: Iran has landed a big arms consignment in Syria after the Israeli attacks on the Iranian bases. The United States officials have expressed concern that this arms arsenal can be a threat to the Israeli security.
As per the information given by the US intelligence, two transport aircrafts of the Syrian Air force have flown from Iran in the last few days. An Iranian transport aircraft also has landed in Syria during this period. Details of this military transport aircraft were not available, but the US intelligence suspects that Iran has sent a huge quantity of arms for the Assad regime and the soldiers deployed at the Iranian bases in Syria. The US officials have claimed that these arms have been landed in Syria after the Israeli attack on the T-4 Iranian base in Syria.
This Iranian arms consignment can be a threat to Israeli security, claimed the US officials. Since the beginning of the civil war in Syria, Iran has carried out this kind of arms smuggling activity. The Iranian smuggling in Syria has been exposed earlier too.
But, in view of the Israeli attacks on the Iranian military bases in Syria and the subsequent Iranian treats to annihilate Israel, the arms arsenal landed by Iran in Syria can pose a serious threat to the security of Israel, warned the US officials.