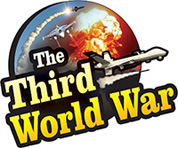 Washington: The US Commission demands the suspension of Hong Kong's unique economic status in case the Chinese military troops were deployed in the city. The US commission's demand draws attention as it comes at a time when an independent bill has been passed in the US Congress on Hong Kong.
The Hong Kong protest against China has been going on for more than five months now. The discontent among the Hong Kong citizens against the ruling Communist regime has erupted ceaselessly through the protests, and thus they are turning extensive and aggressive. Besides, the US too openly supports the Hong Kong protests and has even demanded the local authorities as also China fulfil their demands through discussions.
Moreover, the US Congress is making aggressive efforts to target China over the Hong Kong issue. The members of the US parliament have filed an independent bill regarding the matter, in which they have made a provision against the Chinese companies, officials and politicians involved in the action against the Hong Kong protests. At the same time, they are also making an effort to cease the Chinese investment in the US through Hong Kong.
Against this background, the report given by the 'US-China Economic and Security Review Commission', draws attention. The Commission Chairman, Carolyn Bartholomew made a special mention of the Hong Kong issue in one of her press conferences as she informed about the report. At the same time, she also demanded that the US Congress should consider the matter seriously. The US Commission's report also claimed that the Chinese intervention and other actions were part of its policy to establish oppression and dominance in Hong Kong.
Furthermore, the US-China Economic and Security Review Commission also declared that here onwards, Xi Jinping would be referred to not as the Chinese President, but as the Secretary-General of the Chinese Communist Party.