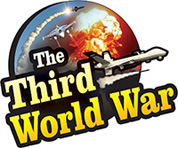 Washington: US President Donald Trump issued a formidable threat that if China does not sign a trade agreement now, it will face dire consequences from the year 2020. Intense repercussions of the threat issued by Trump were felt in China, and the stock markets and currency recorded a massive crash. While the effects of the threat issued by Trump are being felt, China has reiterated that it will not bow to any external pressures. Therefore, the indications are that the US-China trade war will flare up further, in the near future.
Only last week, President Trump created a stir by increasing the taxes on Chinese goods, imported into the United States. Severe reactions were received globally, as Trump announced at a time when the Chinese delegation was reaching the United States for negotiations. Following this and after two days of negotiations, it was revealed that the US-China trade talks had fallen through. While openly blaming China for this failure of talks, Trump warned that China will have to pay the price for this.
Within 24 hours of this, Trump issued a fresh threat to China. Trump warned China in frank words' China has received a severe blow during the negotiations. Therefore, China seems to have decided to wait until the next US Presidential elections in 2020. China feels that it will be lucky and Democrats will come in power. If that happens, China can once again start fleecing the United States for $500 billion. But I know that I will be winning in the next elections. If China decides to sign the agreement in my second term, it will be the worst agreement, in history, for them.'
The US President claimed that his position regarding China was correct and the United States is recovering billions of dollars from China in taxes and will continue to do so. Trump advised that the companies hit by these taxes should start manufacturing in the United States or buy from countries that are not taxed. He also claimed that China is dreaming that leaders like Joe Biden will be elected and China will once again be free to fleece the United States.
Strong effects of the salvo of criticism fired by the US President on China have become evident. The Chinese stock market crashed by 1.5%. The Chinese stock market has collapsed by nearly 6% in the last one month, and the indications are that the slide will continue. Along with the stocks, Chinese currency Yuan also has taken a hit, and the value of Yuan slid to 6.86 Yuan to a US dollar. It was reported that the Yuan had declined to 6.90 per dollar in a few afternoon deals.
Against this background, the Chinese foreign department has given a reaction. Chinese foreign ministry spokesman Geng Shuang clarified 'China will not succumb to any external pressures. China can safeguard its legal rights; it can do so, and we have complete faith in it.'