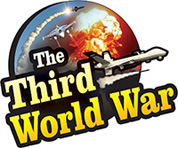 Washington/Beijing: "The United States is using various means to interfere in the Chinese internal administration and conspiring to bring about a 'Colour Revolution' in Hong Kong and other countries," The Chinese Defence Minister accused. Speaking at an event that was conducted in the capital Beijing, Chinese Defence Minister Wei Fenghe also issued a stern warning that no power in the world can stop the merger of China with Taiwan.
Only a few days ago, the US Congress passed three resolutions, in support of the Hong Kong protests. At the time, generously praising the Hong Kong protesters, the US Congressmen accused China of not adhering to the promise made while taking over Hong Kong from the United Kingdom. As per analysts, this resolution passed by the US Congress proved to be a boost to the Hong Kong protests. China had reacted very sharply against these resolutions.
The United States had ignited a mass movement in countries like Yugoslavia, Georgia and Ukraine to achieve its political objectives. This is called the colour revolution. Criticising that the Hong Kong protests are a part of the Colour Revolution, China is alleging that the protests have been ignited artificially.
Chinese foreign ministry spokesman Geng Shuang criticised, "Hong Kong protests are an internal matter of China. The United States is trying to destroy Hong Kong, a major financial hub, by interfering in the protests." Defence Minister Fenghe's statement is considered to be a part of the aggressive Chinese reaction and is also seen as an effort to warn the United States.
A few days ago, Chinese President Xi Jinping had threatened the Hong Kong protesters with horrifying consequences. Jinping had warned that the bodies of those trying to divide China would be smashed and bones would be shattered. In 1989, the protesters demanding democracy were crushed similarly at Tiananmen Square in Beijing. President Jinping warned of repeating the same in Hong Kong.
The protests in Hong Kong are ongoing for the last four months, wherein China has been the target prominently.