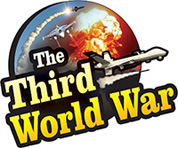 Belgrade: Against the background of uncertainty over the Brexit issue in Europe and the shadows of recession created by the trade war, Serbia has bought a whopping 9 tonnes of Gold, in October. Such a colossal Gold purchase, by a small country in eastern Europe, in a single month, attracts attention. Before Serbia, European countries like Poland and Hungary also have increased Gold purchase.
As per the information given by the Serbian Central Bank, 9 tonnes of Gold was purchased in October and 400 million Euros were spent for it. The reserve Gold in Serbia has reached 30 tonnes, valued at 1.3 billion Euros. The central bank clarified that the Gold portion of the foreign reserves has been taken to 10% with this purchase. It was also said at this time that there is a plan to take the Gold proportion, in the Foreign reserves, to nearly 50% by the end of 2020.
Report by the international group, World Gold Council, noted a rise in the Gold purchase, in the current year. Investment in Gold related funds and purchase by the central banks are cited to be the main reasons for this increase. Analysts have expressed an opinion that the rise in investment in Gold indicated economic instability and the strain of the US-China trade war is being felt in the global economy.
Before this, the US economy, USD rate and Gold Price were consistently in an inverse proportion. But this time, despite strong positive growth in the US economy, an increase in the Gold demand is noteworthy.