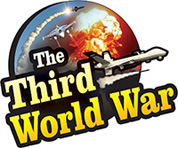 Moscow: System based on facial recognition technology has been activated in the Russian capital of Moscow and this is facing increasing resistance from the local citizens and the voluntary organisations. Nearly 200,000 CCTV cameras have been fit in capital Moscow and police and other security agencies are using them. Two months ago, Russia tested an independent internet. This activation of the facial recognition system, following that, becomes significant.
The work of fitting CCTV cameras in Moscow, having a population of 12.5 million, has been going on for a few years now and the facial recognition system has been activated now using these cameras. Dmitry Golowin, a senior official in Moscow's information technology department, gave this information during a technology-related conference. Although Golowin said that 100,000 cameras have been fit, the actual numbers are much more. Sergei Sobyanin, the Mayor of Moscow, had announced last month that 175,000 cameras have been fit.
It is being revealed that facial recognition technology was tested during the FIFA world cup held in Russia in 2018. More than 3 billion Roubles have been spent on this system in Moscow alone. It is claimed that this system installed in capital Moscow is the most extensive system of its kind, in the world. But tones of discontent are being heard regarding the system activated with the initiative of the Russian government. Local groups from Moscow and even some political leaders have filed a petition against it in the court.
Some of the Moscow youth have initiated a campaign against the use of the facial recognition system. Under this campaign named Sledui, photographs with various paints on the face are being posted on social media. Red and black are the most used colours. The youth participating in the campaign said that they don't want their face to be identified or photographs to be used, without their permission and claimed that these pictures were a kind of non-cooperation protest against the system.
Over the last few years, a vast number of security cameras have been installed around the world for surveillance and security. Fears have always been expressed that these cameras could be used for spying on the citizens by attaching artificial intelligence or facial recognition technology, to these cameras. Two years ago, chairman of a multinational company like Microsoft, had warned that the facial recognition technology can be an encroachment on the fundamental rights of the human society.
It was exposed last year that China was using the facial recognition technology to keep a watch on the Uyghur Muslims in the country. Thereafter, the European countries, imposed restrictions on the use of facial recognition technology, saying that there is a need to draft proper regulations for the use of this technology.