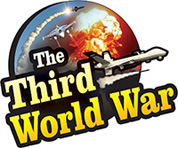 Russia is expediting the process to operationalise world's first ambitious 'Floating Nuclear Plant'. This 'Akademik Lomonosov' floating nuclear plant is 472 feet in length and weighs 21,500 tonnes and will receive nuclear fuel at the Murmansk port in the Arctic region. This plant will be implemented near the Chukotka city in Eastern Russia. The Russian Company 'Rosatom' informed that this floating nuclear plant with a 70 megawatt power generation capacity, is sufficient for supplying electricity to nearly 200 thousand citizens. However, Some Russian groups are against this plant and the international organisation Greenpeace, working on environment related issues, has drawn up a comprehensive plan against it.
Greenpeace is a voluntary organisation operating internationally with headquarters at Amsterdam in Netherlands. Greenpeace has warned that this Russian nuclear plant is a 'Nuclear Titanic' and 'Floating Chernobyl'.
The accident in the Russian Chernobyl nuclear plant in 1986 had claimed more than 45 lives and hundreds were seriously affected by the radiations.