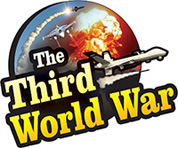 Moscow: Patriarch Kiril, the leader of the Russian Orthodox Church, issued a shocking warning saying, 'Control from a single point is a harbinger of the coming of the Antichrist. The Antichrist is a personality that will be at the head of the world wide web controlling the entire human race. Thus, the structure itself presents a danger.'
Christian believe, the Antichrist would rise as a powerful leader and try to dominate the whole world with his power. Some people claim that he would soon disclose his identity. Therefore, Patriarch Kirill, the head of Russia's Orthodox Church has also cautioned the world on the Antichrist.
The Russian Orthodox Church is a highly revered Church among Christians and has nearly 150 million followers world over. Most of the Russian citizens are followers of the Orthodox Church. Hence, the warning coming from the head of the Church regarding the Antichrist has caused a sensation around the globe. Instead of addressing questions on when the antichrist would arrive or whether or not he would come into the world, Patriarch Kirill made the world aware of the work of the Antichrist, had already begun.
Patriarch Kirill emphasised that head of the world wide web would be the Antichrist. Moreover, the Patriarch claimed that the Antichrist was controlling the entire human race through the medium of the world wide web. He warned that the Antichrist would control the world through the internet and smartphones. Nevertheless, Patriarch Kirill clarified that he was not opposed to the smartphones.
Patriarch Kiril had said that although he was not entirely opposed to gadgets, he did warn against falling into slavery to smartphones.'