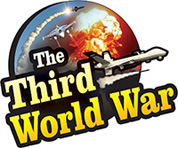 London: Anti-submarine exercises were conducted by the Russian warships deployed in the Mediterranean Sea, for counter-terrorism activities. The Russian warships practised targeting enemy submarines in these exercises. These exercises by the Russian navy at a time when the US aircraft carrier is about to enter the Mediterranean region is considered to be a warning for the United States.
Russia deployed a fleet of 18 destroyers in the Mediterranean Sea about a month ago. Russia had declared that this deployment was for action against the IS and affiliated terrorist associations active in Syria. Most of these destroyers are equipped with Caliber missiles. Admiral Makarov and admiral Assen were the warships that carried out the exercises a few hours ago. The Russian navy revealed the information about these exercises.
The Russian media have said that these exercises were for studying the methods to locate enemy submarines and act against them and for defence in the marine sector. Russian Camov helicopters also participated in these exercises. Both these Russian warships are considered important with a capability to target the locations on land as well as for anti-submarine actions. The western, as well as the Gulf media, are asking the purpose of deploying these anti-submarine warships in the counter-terrorism war in Syria.
A few western media have claimed that this deployment and the war exercises are against the United States. The US aircraft carrier USS Harry Truman entered the Mediterranean Seas only a few hours ago. The United States has said that this deployment was pre-planned and declared in advance. The United States had declared that this deployment is for teaching a lesson to the Syrian military planning to carry out chemical attacks and for counter-terrorist activities. There are other US warships, and two submarines also deployed in this marine region along with the aircraft carrier. The deployment of the submarines USS Georgia and USS Warner equipped with Tomahawk missiles id considered important.
Before this, in April, the Russian destroyer Admiral Assen dangerously chased the US submarine USS Georgia. This chase of the US submarine by the Russian warship continued for nearly two hours. This had created a lot of tension in the Mediterranean region. Therefore, it is being said that the anti-submarine exercise by the Russian destroyers is a warning to the United States.
Meanwhile, there is a tension between the United States and Russia over the counter-terrorism action in Syria. Russia and the Syrian government are accusing the United States and its allies of carrying out air attacks on the civilian population under the pretext of counter-terrorism action. Whereas, the Assad government is preparing to carry out chemical attacks on the Syrian population. The United States has made a counter allegation that the Syrian government is trying to get the United States out so that there is no opposition to these attacks.