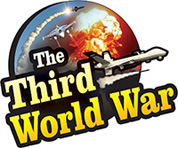 Aktau: The summit of the countries surrounding the Caspian Sea region has started in the city of Aktau in Kazakhstan. The conference that includes Kazakhstan, Turkmenistan, Azerbaijan, Iran and Russia is seeking the attention of the world. Russian President Vladimir Putin and Iranian President Rouhani attended the conference wherein the Russian President made an important announcement. The Russian President said that the conference formed a consensus for not allowing any country outside the region to establish a military base in the region.
The efforts to form an organisation of the countries Kazakhstan, Turkmenistan, Azerbaijan, once a part of USSR, along with Iran to strengthen cooperation with Russia were being made since the last few years. The efforts have been successful because of the initiative from Russia and Iran and this is the fifth conference of the Caspian countries being held in Aktau. Russian President Vladimir Putin and Iranian President Hassan Rouhani also are attending the conference. A decision to strengthen economic, political and military cooperation between these countries, is said to be taken during the conference.
Most importantly, an announcement that no member country of the Caspian conference will part with any land parcel for establishment of a military base of any country outside the region was made. The Russian President has taken an insistent stance in the matter. This Russian stance becomes very important at the time when the NATO has offered membership to the countries in this area of Russian dominance. At the same time, Iran is making moves to avoid the use of the Caspian region for action against it when the United States is strategizing against Iran. It seems that the Russian and Iranian efforts are becoming successful through this conference.
United States airbase was located at Manas in Kazakhstan. But due to the strict stance taken by the Kazakhstan government, the United States had to leave the base. It was revealed that Russia had exerted pressure on Kazakhstan in this matter. Abandoning this base in Kazakhstan had its direct effect on the US war on terror in Afghanistan. The United States initiated its efforts to acquire a base once again after winding up the base in June 2014. But the United States could not succeed in its efforts.
Meanwhile, the conference of the Caspian countries agreed on more open trade and development of transport infrastructure in the region. The unity of these oil rich countries in economic, political matters and oil trade can play an important role in the future. This seems to be the objective set by Russia and Iran in bringing these countries together.