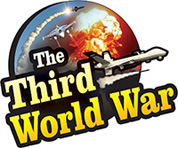 Moscow: After exiting from the INF treaty with the United States, Russia seems to have increased its speed towards nuclear readiness. Russia successfully tested a nuclear ballistic missile from a new nuclear submarine. Russia used the Knyaz Vladimir submarine for testing and this submarine is scheduled to be inducted in the Russian navy in the month of December. The Russian defence department informed that this is the first time a test has been conducted to launch a nuclear weapon from a nuclear submarine, submerged in water.
The United States and Russia withdrew from the nuclear weapons related treaty, the INF, in the month of August. Within a few days of the withdrawal, the United States tested medium range cruise missiles. Criticising the tests, Russian President Vladimir Putin ordered a retaliation against these tests.
Following this, in the month of August, Russia tested Sinewa and Bulava missiles. Both these are intercontinental missiles, known to be capable of carrying nuclear warheads. Sinewa is a nuclear capable intercontinental missile with a range of 11,000 kilometres. Sinewa missiles are known as the most advanced missiles in the Russian armoury.
Russia had announced testing of advanced versions of missiles, even in the month of September. The Russian pacific fleet also conducted exercises with Oniks Supersonic Cruise Missiles and other long-range missiles. In the second week of October, Russia tested 16 ballistic and cruise missiles along with nuclear weapons, in the Strategic Nuclear Wargames, to demonstrate its nuclear preparedness.
Thereafter, conducting the test of nuclear missiles, on Wednesday, Russia has made a statement that it is not going to retreat under any circumstances on this front. Russia also announced deployment of new advanced radar systems in the Baltic region, along with the testing of nuclear weapons. It is claimed that these radar systems can locate stealth and hypersonic targets.