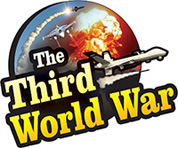 Moscow: Russian President Vladimir Putin's decision to raise the retirement age has received strong reactions from the youth in Russia. The youth and the citizens participated in strong protests in St. Petersburg and other cities including the capital Moscow and the Russian agencies have taken aggressive action to break the protests. As per the information received, thousands of protestors have been arrested during the action.
The Russian President recently announced a decision to increase the retirement age. The new age eligible for pension has been raised to 65 for men and 60 for women. But all the sections of the Russian society have opposed the decision and Alexei Navalny an opponent of President Putin, had called for the agitation.
The Russian people took to streets to protest in Moscow, St. Petersburg and many other cities right up to Siberian cities. The major proportion of the protestors was comprised of youth. The participation right from boys aged ten to senior citizens, drew attention. Slogans such as 'Shame Shame', 'Down with the Tsar', 'Russia without Putin', 'Putin, when will you go on pension', were given at the time of the protest against Putin.
Elections for the provincial heads including Moscow, were also held in Russia on Sunday. Despite the elections, such a large number of people participating in the protests evidently show the increasing discontentment about President Putin in Russia.
Although this discontent is not strong enough for a change in power, there are indications that situation might change in future. Currently, the Russian economy is going through a crisis and hence President Putin is forced to take some unpopular decisions similar to the pension decision. Although Russian President Putin has repeatedly said that the US sanctions have not affected Russia, it is becoming clear that its effects on the Russian economy are at a palpable level.
The image of President Putin in the country is considered to be the mainstay of his politics. But as this very image is being shaken, indications are that the effects will be seen not only in Russian politics but also at the international level.