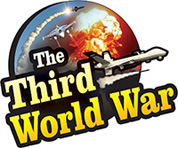 Moscow: Tensions between the US as well as the European countries and Russia have been escalating over various issues like Iran, Syria, Ukraine, Venezuela and similar issues like the INF treaty. While the tension has been swelling, the Russian President Vladimir Putin on Thursday displayed the country's military might during an event related to World War II. He clarified that Russia would consistently upgrade its Defense preparedness. At the same time, he proclaimed that Russia would support conflict against terrorism, fundamentalism and Neo-Nazism.
It seems that the ties between the United States and Russia have currently been strained over the Maduro regime in Venezuela and the INF Treaty. Also, Russia has deployed nuclear weapons in Venezuela, and the fear of the recurrence of the nuclear crisis of 1960-70 has been expressed. Similarly, Russia has expressed concern over US President Donald Trump's withdrawal from the INF treaty related to nuclear weapons, while the analysts and experts have forecasted the world to be on the verge of nuclear war.
On this background, Russia celebrated 'Victory Day' on account of Nazi-Germany victory in world war II. At that time, a grand military parade was organized in the presence of President Vladimir Putin in Moscow, the capital city of Russia. This massive military parade included 13,000 soldiers, S-400 airborne security system, Armata tanks, Interstate ballistic missiles, air missile systems, advanced armed vehicles, along with Russia's sophisticated weaponry.
"While displaying the power of its weaponry, efforts are being made to take the Russian Defense Force to the next level and without hindrance," Vladimir Putin said. At the same time, he also noted that there is a need to build an effective and balanced defence force on an International level and urged all the countries to take up their responsibility. He also targeted the unilateral decision that was consistently held by the US leadership.
He said a "collective response" such as that which saw the world unite to defeat the Nazi threat continued to have crucial relevance to confront radicals who defend deadly ideas. "We call on all countries to assume a common responsibility in creating an effective and equal security system for all," President Putin said. While referring to World War 2, he also reaffirmed the relevance of the lessons learned from the war. He further stated that Russians are well aware of what war is.