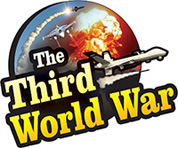 Moscow/Washington: The Russian military tested the Avangard, hypersonic intercontinental ballistic missile capable of achieving speeds of up to 20 times that of the speed of sound. The tests were conducted in the presence of Russian President Vladimir Putin, and he claimed that no missile defence system in the world could neutralise the missile. However, the US Defence Department has accused Russia of creating instability in the world by testing the rocket. The Pentagon has even warned Russia that it was exploring different options to counter the threat of the new Russian missiles.
The Avangard was launched from the Dombarovsky military air base at Ural mountains south of Russia. The Russian Defence Ministry had disclosed information on the tests stating the missile had accurately hit the target six thousand kilometres away in Kamchatka travelling at speeds of Mach 20. President Putin was present at the defence headquarters in Moscow when the test was conducted. He announced that the hypersonic missile test was a Christmas Gift for the people of Russia.
Russia has developed the hypersonic missiles keeping the future requirements in view. Putin informed that the weapon would be inducted in the Russian defence services in the next year. Additionally, Russian Deputy Prime Minister Yuri Borisov claimed that the most advanced air defence systems would also prove to be ineffective against the Russian missile. Although the Russian Deputy Prime Minister did not name the systems, he raised questions over the capabilities of the advanced US air defence systems Thad and Patriot-2.
Meanwhile, Michelle Baldanza the spokesperson of US military headquarters Pentagon, said 'The United States also has the most sophisticated hypersonic missile technology. However, the United States has never misused it. Nevertheless, Russia has openly carried out the tests for the hypersonic missile while the United States Defence Department, Pentagon Spokesman Lt Gen. Kernel Michelle Baldanza has warned they would be minutely observing the Russian movements.