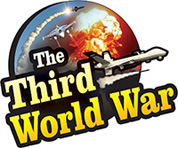 Washington: US navy chief Thomas Modly warned, 'Although there is calm prevailing in the Persian Gulf as of now, the situation will not be the same in the future. Iran will continue with its activities to incite the United States and the Gulf countries.' Navy Chief Modly also said that these activities would stop only if the government in Iran is changed. The US Navy chief gave this reaction during an interview with an international news agency.
At the beginning of this month, 20 Iranian patrol vessels had surrounded the gigantic US aircraft carrier USS Abraham Lincoln. The website monitoring international freight movements published information and photographs of the incident. The United States had neither approved nor dismissed the report. But on Friday, an official from the US navy informed that Iranian patrol vessels sailed dangerously close to the US warship.
Against this background, the news agency posed a question to US navy chief Modly, asking 'When do you expect Iran to instigate the commercial freight movement?'. While answering the question US navy chief clarified that although everything appears calm in the Persian Gulf, the Iranian threat is still looming. US navy chief Modly pointed out 'Iran can carry out a provocative action in the Persian Gulf, at any time. Iran will use any available opportunity for this.'
US navy chief claimed 'If the entire Iranian government is changed and it the new government sings a different tune, then the inciting Iranian activities in the Persian Gulf can stop. Otherwise, these activities will continue.' Modly avoided talking about the protests and other internal matters, in Iran.
But, US navy chief Modly also clarified that Iran is not a priority for the United States. Modly pointed out that China was a higher priority than Iran saying 'The United States deploys its aircraft carrier for ten months, because of the provocative activities of Iran. But due to this deployment against the Iranian threat, retaliation against the Chinese threats gets ignored.'
Meanwhile, Chinese and Russian warships are holding war exercises at the southern end of the Persian Gulf. Against the background of these exercises, the US navy chief said the Iranian threat in the Persian Gulf would continue. US navy chief Modly also said that the United States is ready to protect the interests of the United States and its ally. The United States has opened a front for this purpose and the United Kingdom, Saudi Arabia, United Arab Emirates and even Japan, is sending its warships to join the front. But, US navy chief Modly underlined that although the United States is making these deployments, China is the higher priority for the United States than Iran.