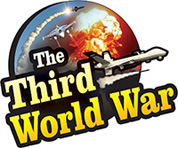 Hong Kong: The extent of the anti-China protests seem to have increased further from Saturday. Following the railway, hospitals and lawyers, now even the teachers from Hong Kong, have also joined the protest. It is claimed that more than 20,000 teachers have joined the rally to the government house on Saturday.
The protests continuing from the last two and a half months, is mostly led by the youth and has saw the participation of thousands of students. It is observed that the school students are also participating in the protests in large numbers along with the college students. The protestors injured in the actions taken by the security agencies and also arrested, are majorly students.
The group, Professional Teachers' Union, justified protests on Saturday saying that realising the fact that students have taken to the streets for the benefit of Hong Kong, as a teacher, they should support them. Placards with messages 'Protect the next generation' were displayed during the protest.
Once again, on Sunday, a massive outcry sparked in Hong Kong speculating participation from hundreds thousands of citizens. Earlier, incidents of stones and egg pelting on the offices of the pro-Chinese groups, by the protestors, were reported on Saturday.