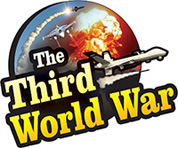 Jerusalem : Palestinians from the Gaza Strip, protesting near the Israeli border tried to provoke Israel by flying kites with the symbol of the Nazi Swastika on them. The protests which are now in its fourth week, were led by women. In the meantime, the Israeli military has warned of the border being under threat due to these Palestinian protestors.
Two days ago, it was the birth anniversary of Adolf Hitler – the former dictator of Germany responsible for killing millions of Jews. Hitler's birthday was celebrated by some extremists in certain cities of Germany. The Palestinian protestors in the Gaza Strip also flew kites bearing the Nazi Swastika which had been painted on them to instigate Israel.
The protestors in the Gaza Strip attached petrol bombs to these kites and released them into Israel. While no one was injured in this bomb attack, the Israeli defence agency has criticised it. The Israeli military retorted by saying that the populace in the Gaza Strip was showing its true colours.
There was an extreme sentiment in Israel against Hitler who was responsible for the genocide of Jews, the Holocaust during the Second World War. A certain few from Palestine seem to have attempted to incite Israel by painting Hitler's symbol of the Nazi Swastika over kites.
There have been incidents of the Palestinians releasing petrol bombs attached to kites in Israel during the protests that have been continuing for the last three weeks. Also, the women in Gaza have started a demonstration against Israel since Sunday. There are reports of these women having resorted to pelting stones over the Israeli border.
Hamas had already declared that the protests will continue till 15th of May. Its leaders had threatened that they will not relent till they gain control of Palestine and Jerusalem. Israel is celebrating its 70th Independence Day on 15th of May this year. This adds to the seriousness of the protests at the Gaza Strip.
In view of these recent attacks, the Israeli defence agencies have appealed to the protestors to stop such provocations. The defence agencies have warned that anyone posing a threat to Israel's security will not be spared.