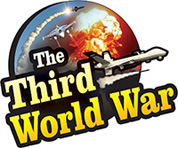 Jerusalem: Hamas resorted to firing at the Israeli border area after the Israeli military killed 50 Hamas members in its action on the Gaza Strip border. In reply the Israeli fighter jets carried out airstrikes in the Gaza Strip on Wednesday night. The Israeli military has claimed to have destroyed four large Hamas locations in the Gaza with these air strikes.
Hamas, who has been inciting Palestinian people over the past one and half months to protest at the Israeli border, has suffered a major blow in the last two days. A senior leader in the organisation accepted that 50 of the 60 people killed in the Israeli military action against the violent protestors, were Hamas members. Agitated with this, the Hamas terrorists resorted to heavy firing on the Israeli city of Sderot from the southern part of the Gaza Strip.
The firing was aimed at the tanks and the military vehicles patrolling in Sderot city. The Hamas terrorists had continued firing even during the day. In retaliation to this attack, the Israeli fighter jets carried out airstrikes in various locations in the Gaza Strip.
The Israeli military informed that Hamas buildings, offices and military bases were destroyed in four of these airstrikes. The locals have claimed that a Hamas arms depot was destroyed in two other attacks. Massive vibrations were felt from the explosions after the attacks, said the locals. The Israeli military informed that one person was injured in the Gaza airstrikes and has accused that it is Hamas, who is responsible for these airstrikes. The Israeli military has warned that if Hamas tried to hamper the safety of the citizens or the sovereignty of Israel in future, similar attacks will be carried out.
Israeli Defence Minister Avigdor Lieberman has blamed Hamas for the Palestinian protests at the Gaza Strip border as well as the Israeli military action against them. 'Hamas is a group of cannibals and the leadership of the group is also cannibalistic,' criticised Lieberman. The Israeli Defence Minister lashed out at Hamas saying, 'The cannibalistic leadership of Hamas is using the women and children in Gaza as armaments. Hamas has rockets, guns and several other varieties of arms to use against Israel and these also include women and children.'
Meanwhile, Turkey has claimed that Hamas is not a terrorist organisation and the protests under the leadership of this organisation are peaceful. However, the Hamas leaders themselves are warning that the protests will turn violent. 'If Israel increases the bloodshed, we will not hesitate to retaliate in a stronger way', threatened the chief of Hamas in Gaza, Yahya Sinwar.