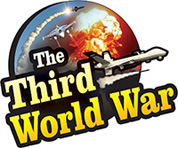 Ramallah: The United States has cut-down on the aid provided to the Palestinian refugees from the Gaza Strip and West Bank. The United States is trying to 'blackmail' Palestine to initiate a peace talk with Israel, by stopping this aid. But the Palestine government will not succumb to this blackmail by the United States, criticised a Palestinian leader. The Palestinian administration has issued a suggestive warning that the stance of the United States may become a threat to the international law and order.
A few days ago, US President, Donald Trump ordered stoppage of the multi-million-dollar aid assigned for the West Bank and Gaza Strip refugees. The United States had never stopped its aid to Palestine so far. Therefore, this decision by President Trump was termed as aggressive. The Palestinian leaders had criticised that the last hope of the Israel-Palestine peace talks was also lost because of this decision.
But, Jared Kushner, son-in-law and senior advisor to President Trump justified the stoppage of aid to Palestine, in an interview with a leading US daily. There were some misconceptions created due to the United States' aid, which will be cleared now. Kushner claimed that the chances of the peace talks have increased with the stoppage of aid. At the same time, Kushner also endorsed President Trump's decision to declare Jerusalem as the Israeli capital.
The stoppage of aid by the United States and Kushner's subsequent interview is being heavily criticised by the Palestinian leaders. Senior Palestinian leader, Saeb Erekat alleged that the United States has no new proposal for initiating the Israel-Palestine peace talks. Erekat blamed that the United States is forwarding a fresh proposal, which only has more advantages for Israel. That is the reason that the United States proposals are not acceptable to Palestine. A senior Palestinian leader has termed the peace talk proposals forwarded by the United States as pro-Israel.
Nabil Abu Rudeineh, the spokesman of the Palestinian administration said that the United States is trying to blackmail Palestine by stopping the aid. Rudeineh warned that in spite of Jerusalem being the key issue of contention between Israel and Palestine, the United States has made a big mistake of announcing Jerusalem as the capital of Israel. But Palestine will not succumb to these pressures and will appeal against this at the international level, said the Palestinian spokesman.
Meanwhile, the United States has proposed to the Palestinian leaders that the path to the aid will be cleared if the Palestinian leaders agreed to peace talks with Israel. But President Abbas' administration is in no mood to initiate peace talks by accepting this proposal, and there are hardly any chances of change in this Palestinian position in future.