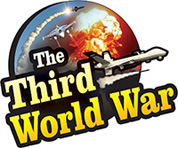 Jerusalem/Washington: US Secretary of State Mike Pompeo warned, 'The United States is seriously worried about the Iranian movements against Israel and the other US allies in this region. But President Trump has a comprehensive plan ready to counter this threat'. US Secretary of State announced this after his meeting with Israeli Prime Minister Benjamin Netanyahu.
US President Donald Trump had a telephonic discussion with Prime Minister Netanyahu. The main points in the discussion were the Syrian conflict, Iranian nuclear program and military movements. This information was disclosed by the White House. Iran is destabilising the Middle East and the movements of Iran and its allies have increased in Israel's neighbouring countries. This matter was also discussed in detail between the two leaders. This is the second telephonic discussion between Trump and Netanyahu in the last one month.
The US Secretary of State during his Israel visit met with Prime Minister Netanyahu after this telephonic discussion. In this meeting, Secretary of State Pompeo stressed that President Trump was firm on exiting from the Iranian nuclear treaty. Iran may even dismantle the nuclear treaty after the United States exits but the United States will always firmly stand behind its allies, clarified Secretary Pompeo. He also claimed that the United States-Israel cooperation has reached a great height, one that had never been achieved in the past.