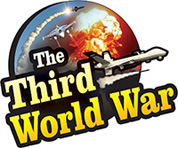 Washington: The United States has announced that it has ceased all kinds of financial aid to Palestine. This also includes the aid of $60 million provided by the United States to the security agencies in Palestine. As per the new US law, US citizens can take the foreign groups funded by the US government under the pretext of 'Act of War'.
President Trump has taken a firm stand in support of Israel since assuming power. Last year, he shifted the US embassy to Jerusalem, declaring Jerusalem as the capital of Israel. Strong reactions had emanated from around the world including Palestine. But Trump decided to be firm on the decision and increased the aid and cooperation to Israel.
At the same time, criticising that the aid to Palestine is a waste of money, he alleged that the Palestinian leadership is not cooperating with the United States. The US financial aid to Palestine had been drastically reduced. Various programs being implemented by the United States in Palestine were also withdrawn. Last year in August, it was announced that financial aid of $200 million provided by the United States to Palestine was ceased.
Although this Stand of President Trump is coming under severe criticism from the international community including Palestine, he decided to remain firm on his decision. It has now been revealed that the Palestinian administration, themselves, have requested the United States to stop all the other aid. The new US law is the reason behind the Palestinian request.
Last year, President Trump had signed a new law called the 'Anti-Terrorism Clarification Act'. The has a provision to prosecute a foreign agency or organisation, receiving US financial aid. The Palestinian administration is scared that the US citizens will drag the Palestinian groups into the US courts, using the provision. Therefore, they have requested the US government to stop all the aid.
The United States also has announced that the financial aid provided through the agency USAID, to the West Bank and Gaza Strip, was being withdrawn accepting the request from the Palestine administration. Most of the aid was being routed through this agency, and USAID said that grant of nearly $270 million was provided in the year 2017.