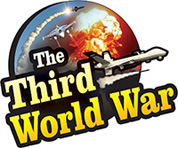 Bamako: Over the last 24 hours, more than 40 people, including nine soldiers, have been killed in the intense violence in Mali. This is the second instance in this year, of a major attack being carried out in Mali, a part of the African Sahel region. More than 25 soldiers had been killed in the attack carried out by Al Qaeda affiliated terrorist organisation, in the last month.
The rebels, known as the 'Dogon', launched the attack at Ogossagou, in the Mopti province, in central Mali. More than 30 villagers were killed in this attack. Sources claimed that some villagers are missing and the number of deaths could increase.
Simultaneous attacks were launched on two military bases in Mali along with Ogossagou. Nine soldiers were killed in the attacks on the Bentia and Mondoro military bases and many soldiers were seriously injured. It is believed that Al Qaeda linked terrorist groups are behind the attack.
The intensity of the terrorist attacks in the West African region known as the Sahel region has increased since the last few months. Al Qaeda and IS-affiliated terrorist groups are consistently attacking the militaries of Mali, Niger, Burkina Faso and Nigeria.
It is said that more than 300 soldiers have been killed in these attacks. The French military deployed in the region also has lost its soldiers in these attacks. After this, the French government decided to increase the deployment of soldiers and the scope of the counter-terror campaign. In the last two months, France has executed major actions against the terrorists and has eliminated more than 50 terrorists.
At the same time, this ethnic conflict in Mali also has intensified and the ethnic encounters reported in 2019 have claimed more than 450 lives.