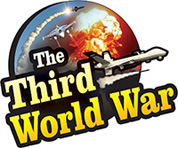 Washington: Qatar will become the only country from the Gulf, having a submarine and an aircraft carrier in its naval fleet. Forbes magazine from the United States has claimed that Qatar signed a military treaty with a European country for this. In this scenario, there is a possibility of sparking an arms race in the Gulf.
Qatar has signed an agreement worth Euro 5 billion with an Italian weapons manufacturer company Fincantieri. As per this agreement, the Italian company will supply an aircraft carrier, a submarine, four destroyers and two patrol vessels. The company will also be helping Qatar in building its naval base. The US magazine claimed that these warships and submarines would be from the super-advanced category. It is being said that the submarines will be smaller and lighter in weight.
Qatar and the Italian company have not reacted to the report. But the magazine claimed that neighbours of Qatar, Saudi Arabia and United Arab Emirates (UAE) would become restless on this report of arms preparedness of Qatar. Political tensions have been reigning between Saudi-UAE and Qatar. Saudi and UAE had boycotted Qatar, accusing it of funding Iran-affiliated terrorist groups. In this situation, if Qatar is acquiring an aircraft carrier and submarines, Saudi and UAE will not keep quiet.
Meanwhile, Iran is the only country in the Gulf having submarines in its navy.