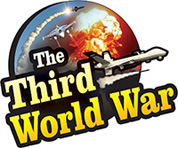 Paris/Niamey/Bamako: While the United States is giving mixed indications regarding the counter-terrorist campaign in Africa, France has made its counter-terror campaign more comprehensive in the Sahel region. Over the last few days, the French military informed that more than 150 terrorists were killed in the Operation Barkhane, in Mali and Niger. It has been revealed that the French military used fighter jets and drones during the action.
US Secretary of State, Mike Pompeo recently completed his Africa visit. Pompeo tried to assure reduction in military deployment, saying that the decision to deploy the US military will be taken only after talking to the African countries. Currently, more than 7,000 US soldiers are deployed at 34 bases in Africa. If these numbers are reduced, the counter-terror campaign may suffer a setback. Even France has pointed this out to the US leadership.
At the same time, France is making moves to get other European countries to cooperate for an extensive and decisive counter-terrorism campaign in the Sahel region. The intensity of terrorist attacks in the Sahel region, in west Africa, has increased over the last year. In 2012, extremist groups in northern Mali had attempted a coup. Although the coup failed, the terrorist organisations have taken advantage of the instability created in the country. Terrorist organisations like Al Qaeda, IS and Ansarul Islam have started to increase their influence in the country.
Terror groups affiliated to Al Qaeda and IS consistently carry out attacks on the militaries of Mali, Niger, Burkina Faso and Nigeria. More than 300 soldiers have been reportedly killed in the attacks. The French military also has lost a few soldiers in these attacks. This has made France more aggressive and has intensified the counter-terrorism action since the last three months. French President Emmanuel Macron recently announced the additional deployment of 600 soldiers for the purpose.
The actions taken under the 'Operation Barkhane' in Mali and Niger also are a part of the same campaign. As per the French news agencies and African sources, more than 150 terrorists were killed during these actions taken in the two countries. Information was revealed that the terror groups affiliated to Al Qaeda and IS were targeted in the Mopti area in central Mali. 50 terrorists were killed in this action and electronic equipment and weapons were seized during the action.
The French news agency informed that 120 terrorists were killed in a joint action taken by the French and Niger military in the Tilaberi area in Niger. This is considered to be the first instance of such a big number of terrorists being killed in a French action. This is the third major action taken by the French military in this year, in the Sahel region and more than 60 terrorists were killed during the previous two major actions in Mali.