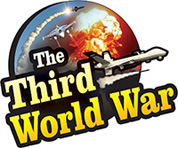 London/Budapest: Following the massive naval exercises conducted in the Black Sea near Russia in April, NATO has once again initiated a series of comprehensive war exercises. A 'Missile Defence Exercise' was held in Scotland to defend against the array of missiles being developed by Russia. Against the backdrop of the Russian activities in Eastern Europe and the nearby countries, war exercises have also begun in three southern European countries. Notably, 10,000 soldiers from 23 countries including the United States have participated in the exercises.
Russia accuses that the expansion of NATO in Europe and the US deployment of the Missile Defence systems in Europe are a direct threat to its security. To retaliate against NATO and the United States, Russia has modernised its defence forces and has increased the military deployment to a great extent. This includes the deployment of advanced missiles, submarines, destroyers, laser weapons, drones, tanks and robotic weapons.
Over the last few years, Russia has developed advanced and dangerous missiles like Iskandar, RS-28, SSC-8, Avangard, Kinzhal and Canyon. These missiles developed by Russia are considered to be an imminent threat for Europe. Further, it is said that this threat has prompted the United States to deploy missile defence systems in Europe. Naval exercises organised in Scotland, have a defence against these advanced Russian missiles as the central principle.
Nearly 3,500 soldiers from 9 countries have been taking part in these exercises named 'Formidable Shield'. Moreover, 13 warships and ten fighter jets have also been participating in the exercises alongside surveillance and patrol aircraft. The United States, the United Kingdom, Canada, France, Italy, Netherlands, Norway, Spain and Denmark are the countries participating in the exercises. NATO informed that the drills would continue till May 19.
While NATO is busy preparing to counter the Russian missiles, the US military in Europe has started 'Immediate Response' war exercises, to develop strategies against the Russian army. Simultaneously, these exercises have begun in the southern European countries of Hungary, Slovenia and Croatia. More than 6,500 soldiers from 15 countries have participated in these exercises.
The US Military informed that these exercises would focus on preparing strategies and improve coordination between the member countries, to counter the Russian attack in the Balkan countries. Further, 3,000 US Soldiers will participate in these exercises that will last until the end of this month.