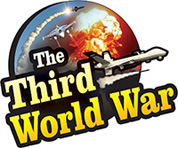 Brussels/Moscow: Known as the largest war exercises since the disintegration of the Soviet Union, the 'Operation Trident Juncture 18' will see around 45,000 NATO soldiers' participation near the Russian border. These exercises will be held in Norway, Sweden, Finland and the Arctic sector along the Russian border. The exercises will be focused upon enemy attacks on the member countries and on electronic warfare, informed Admiral James Foggo, a senior NATO official.
Russia issued a warning to the United States and Europe by organising the 'Vostok 2018' war exercises, with the participation of more than 300,000 soldiers. President Vladimir Putin and the military officials claimed that Russia demonstrated its military might through these exercises. Against this background, the information released by NATO regarding the 'Operation Trident Juncture 18' is significant.
As per the information released by senior officials of NATO, the 'Operation Trident Juncture 18' starting on 25th October will have 45,000 soldiers and more than 10,000 tanks, artillery and armed vehicles. Other than these, more than 130 fighter jets and 70 warships and more than 30 member and associate countries will also be participating in the exercises.
'NATO has guaranteed the security of the member countries as per Article 5. In this context, the joint forces of NATO will enter Norway to test the capabilities of the member countries. The exercise will attempt to study the speed at which the NATO forces can be deployed from one location to the other. Electronic warfare will constitute a major part of these exercises,' informed Admiral James Foggo. Admiral Foggo is the Chief of Joint Forces Command based in Naples and will be responsible for the war exercises.
Admiral Foggo expressed confidence that these exercises will be an apt warning for the enemy countries trying to intrude into NATO member countries. The US Secretary of Defence had presented the concept of 'Four 30s' in the NATO meeting, the objective of which was to keep 30 military units, 30 warships and 30 fighter jet squadrons in a state of readiness within 30 days. This plan of the US Secretary of Defence will be implemented in the Operation Trident Juncture 18, clarified the NATO officials.
These are the largest war exercises to be held by the NATO since the end of the Cold War in 1991. NATO has increased the scope of the war exercises in the last four years and the Operation Trident Juncture 18 will be a decisive step in this process, indicated the analysts.