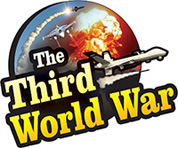 Moscow: Russia started war exercises in the Black Sea, with advanced destroyers, S-400 missile defence system, submarines and ultramodern fighter and bomber jets. It is being said that these war exercises are being held to give a fitting reply to the naval exercises, held by NATO last week and the indications given by the United States of additional deployment in the Black Sea. US destroyer USS Ross also has reached the Black Sea, while the Russian exercises are going on.
Last week, NATO held Sea Shield 2019 naval exercises in the Black Sea. Twenty-five warships and fighter jets from six countries participated in the exercises along with the NATO's Maritime Group Two. These NATO exercises were believed to have been held for issuing a warning to Russia. Last year, Russia had intercepted three Ukrainian warships, in the Black Sea and detained the ships along with the crew. Claiming that this was an unpardonable aggressive act by Russia, Ukraine had requested NATO to intervene.
NATO has consistently increased its naval deployment in the Black Sea, following the November incident and the huge war exercises are also a part of the same strategy. Although the Sea Shield exercises held this year, were a part of efforts of Romania and its allies, the increasing participation of the warships from other countries, gains significance. The new Russian exercises show that Russia has immediately retaliated against NATO aggression.
South Military District and Black Sea Fleet of the Russian navy decided on holding comprehensive war exercises, immediately after the NATO exercises. In reply to the NATO deployment, Russia included submarines, missile defence system, coastal defence system and fighter jets along with warships, in the exercises. Therefore, it is being said that these war exercises will further increase the tension between NATO and Russia.
Meanwhile, it has been revealed that USS Ross of the United States Navy, has entered the Black Sea, while the Russian exercises are being conducted.