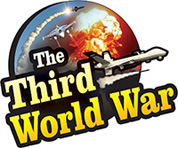 Tallinn/Moscow: NATO has increased its military deployments in the Baltic nations, as part of its anti-Russia policy. France, a NATO member, has deployed 300 soldiers along with tanks and armed vehicles in Russia's neighbouring state of Estonia. As informed by France, this military unit will remain deployed near the Russian border for the next four months.
Since the last few months, the tension between NATO and Russia has, once again, begun rising. NATO has accelerated the military preparedness in the region following the Russian detention of three Ukrainian ships along with the crew. It is stressing on the deployment of military units, nuclear weapons and tanks in the European countries as also on holding war exercises.
Last week, NATO had held naval exercises Sea Shield 2019 in the Black Sea. In the drill, 25 warships and fighter jets from six countries had participated along with the NATO Maritime Group 2. The exercises were believed to be held to issue a warning to Russia.
The deployment in Estonia is also a part of the same plan. British soldiers have also been deployed in Estonia, a Russian neighbour along with the French soldiers. To counter NATO's aggressive stance, Russia also has taken the decision, to enhance its state of preparedness in the Black Sea.
The Russian Black Sea Fleet and South Military District, has stepped up the deployment of submarines, missile defence systems and fighter jets, along with warships. Russian Deputy Foreign Minister Alexander Grushko dispensed the information. 'Day-by-day, the NATO deployment is closing into the Russian border. Therefore, it has become necessary for Russia, to take steps to ensure its security,' Grushko said.
The deployment may turn into a reason for tensions to escalate between Russia and NATO. While NATO is increasing its deployment in the region, the advanced US destroyer, USS Ross has arrived the Black Sea.