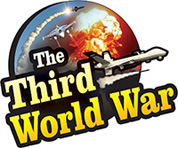 Moscow/Tbilisi: 'Georgia should not take the risk of joining NATO. The entry of Georgia to this military organisation will invite a new and dreadful conflict,' warned Russian Prime Minister Dimitri Medvedev. At the same time, the Russian Prime Minister reminded Georgia of the conflict with Russia in 2008. Meanwhile, the Georgian President has accused Russia of challenging the security of his country by deploying Russian military in the rebel areas of Georgia.
On Tuesday, the European Union declared support for the sovereignty and regional integrity of Georgia. The European Union also raised questions regarding deployment of the Russian military in the rebel regions of Abkhazia and South Ossetia in Georgia. Moreover, Latvia, Lithuania and Poland have also declared support for Georgia's participation in NATO. NATO had given signals for Georgia's inclusion.

Following these moves by NATO and the European countries the Russian Prime Minister issued this warning to Georgia. The Russian Prime Minister criticised that Georgia is being irresponsible in attempting to join NATO. These Georgian efforts are a threat to the regional security, alleged Prime Minister Medvedev. By saying, if Georgia entered NATO despite Russia's warning, it would spark a dreadful conflict, Medvedev reminded Georgia of the 2008 conflict.
The conflict between Russia and Georgia has completed 10 years. Prime Minister Medvedev threatened Georgia on this occasion while speaking to the Russian radio. In 2008, when Medvedev was the President of Russia, the pro-Russian Abkhazia and South Ossetia regions in Georgia had revolted against the Georgian government. The Russian military had intervened and had forced the Georgian military to withdraw from the Abkhazia and South Ossetia regions. It is being claimed that by reminding Georgia of the 2008 conflict, Russia is issuing an implicit threat of war.
But Georgian President Giorgi Margvelashvili has asserted that they are not scared of the Russian threats. 'The Russian activities against the sovereignty of Georgia are nothing but aggression and violation of the international rules and Russia is attempting to conquer Georgia,' criticised the Georgian President. Following the Russian intrusion in Abkhazia and South Ossetia, the Russian aggression on the Georgian border has substantially increased, accused President Margvelashvili.