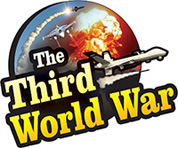 Riyadh: US Secretary for Defence Mark Esper appealed saying, 'The Iranian activities in the Middle East are becoming a threat to Saudi Arabia and other countries in the region. With due recognition to the threat, NATO should take responsibility for the security of Saudi and other Middle Eastern nations, from the Iranian threat.' Esper made the statement during discussions with Saudi King Salman in his visit to the kingdom. He further clarified that he would raise the issue in the next NATO meeting. After that, the US Secretary for Defence also met the Saudi Crown Prince Mohammed bin Salman.
The ground forces and Patriot missile defence system the United States had announced to send a few days ago, has been deployed in Saudi. On the sidelines of the additional deployment, Esper visited Saudi and met Saudi King Salman. Right after the Saudi visit, the US Secretary of Defence is scheduled to proceed on a visit to Europe. He would also be attending the NATO meeting for member nations where Esper said he would raise the issue of the attacks made on the oil-related interests of Saudi and the other Arab countries.
Esper also mentioned that he would be suggesting to NATO to accept the responsibility for the security of Saudi Arabia and the other Arab countries, which supply large quantities of oil to the European countries. After that, Esper met Crown Prince Mohammed bin Salman and discussed the military cooperation between the two countries but its details have not yet been released. A special meeting of the Saudi cabinet was convened just before the discussion. The local media provided insight into it, reporting that the talks covered the topic of making the Middle East region free of nuclear weapons. Moreover, the Iranian nuclear program was the central issue during the discussions.