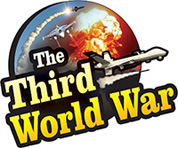 Riyadh: The Saudi Foreign Minister warned that if Iran gets nuclear weapons, Saudi will focus all its strength to acquire nuclear capabilities. Saudi Foreign Minister Adel Al-Jubeir accused that the supply of missiles to the Houthi rebels in Yemen is illegal and these efforts amount to declaration of war. Saudi had even previously warned about going nuclear. This warning coming from Saudi after the United States withdrawal from the Iran nuclear treaty is very suggestive.
United States President, Donald Trump had announced withdrawal from the Iran nuclear deal accusing that Iran of not stopping its efforts to acquire nuclear weapons in spite of signing the nuclear deal. Trump had referred to the evidences produced by Israel about the Iranian nuclear weapons program and said that Iran's lie about not making nuclear weapons has been exposed. After this, Trump announced that Iran also threatened that it will start Uranium enrichment required for producing a nuclear bomb.
The Saudi Arabian Foreign Minister's threat draws attention against this background. Saudi Crown Prince, Mohammed Bin Salman had warned in an interview in March that if Iran acquired a nuclear weapon, Saudi will not stop short of developing one. There were reports of Saudi opening a dialogue with the United States about a nuclear deal.
The allies United States, France and South Korea has submitted tenders to build a nuclear plant in Saudi. Russia and China also are keen to build a nuclear plant for Saudi. But Saudi had reserved its decision about these tenders. Claims had surfaced of Saudi attempting to acquire a nuclear weapon from its ally Pakistan. But both these countries had refuted the claims.
The equations have changed after the Trump decision on Iran, and Saudi can go to any level to acquire a nuclear weapon, are the indications in the statements of Foreign Minister, Jubeir r. US President, Trump had predicted a horrible arms race, raging because of the Iranian nuclear program. The Saudi warning substantiates this claim.