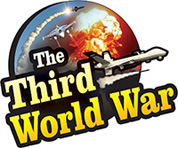 Sana: While the conflict between the Houthi rebels and the government in Yemen is intensifying by the day, the humanitarian crises are too becoming grave. The water supply systems have been closed in many of the major cities and the water supply by the private companies has also reduced drastically. Fear amid the voluntary organisations that the 15 million population is under the threat of deadly epidemics has been expressed in view of the crumbling medical facilities and water shortage in many parts of the country, owing to the raging conflict.
Since the last four years, the Houthi rebels and the government are at an ongoing conflict in Yemen. Nearly 90,000 people have been killed in this conflict during the previous four years and the numbers are consistently rising. Four hundred people were killed in the conflicts in various cities of Yemen in the last month itself. Most of the essential facilities and the associated systems have entirely collapsed. Due to the lack of these necessary systems, Yemen is being hit by successive epidemics since the last few years.
There was a major Cholera epidemic in Yemen in the year 2017 because of which two million people have been infected. This Cholera epidemic has claimed 3,700 lives in the past two years. Now, there are indications of a breakout of a new disease, owing to the water shortage and insufficient medical facilities. The water reserves in Yemen have dried up causing a complete shutdown of water supply systems to the cities of Ibb, Dhamar and Al-Mahvit. Because of this, ten million civilians are facing severe water shortage.
At the same time, four million people depend on the water supplied by private companies. As the fuel rates have increased since the last one month, the number of water tankers sent by these companies have reduced. The sources have clarified that the numbers have been reduced as the cost of fuel has become unaffordable. Therefore, nearly 15 million people are battling with severe water shortage.
The voluntary organisations have expressed their fears by stating the possibility of these civilians falling prey to various diseases and deadly epidemics due to water shortage.