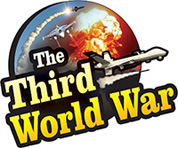 Moscow/Riyadh: Russian President Vladimir Putin and Saudi Arabian Crown Prince Mohammed Bin Salman have reached a consensus about continuing the cooperation in reducing the levels of oil production during their discussions. In line with this, an announcement of reduction in oil production is expected from both the countries. Riding on the news of consensus between Russia and Saudi, the crude oil rates saw a jump of nearly 5% crossing the $60 per barrel mark.
Two months ago, the crude rate had jumped to $81 per barrel. Against the background of the uncertainty created by the US sanctions against Iran and the trade wars at the international level, the rates were predicted to touch $ 100 to $ 150 per barrel. But in the month of November, President Trump had taken an aggressive stand on the matter in view of the mid-term elections in the US.
Trump had pressurised Saudi and the OPEC countries to increase the oil production. The crude oil rates started to decline as the supply was more than the demand. In the month of November, crude oil rates saw a drop of almost 30%. It was the first instance of such a big drop in crude oil prices in this decade. The OPEC countries began to express concern after the crude oil rates went below the $60 per barrel mark.
In view of this, the initiative taken by Saudi Arabia, a leading country in OPEC, and Russia becomes important. Even in the past, when the oil rates were declining, Russian President Putin had taken an insistent stand for discussions with Saudi Arabia. The policy adopted by President Putin, despite Russia not being a member of OPEC, had become a topic of discussion.
Putin and Saudi Arabian Crown Prince Mohammed Bin Salman had discussions on the crude oil issue against the backdrop of the G-20 meeting in Argentina. Both the leaders came to a consensus over continuing the cooperation in the crude oil sector and indicated reducing oil production. The indications coming from the two leading crude oil producing countries in the world enthused the markets and the crude rates jumped by 5%.
On Monday, oil transactions in London rose to $62 per barrel crossing the $60 per barrel mark. In the United States too, the prices of crude oil have went up to $53.85 per barrel recording approximately $2.92 increase in a day. It is claimed that the reason behind the surge is the Russia-Saudi consensus and Canada's decision to reduce oil production.