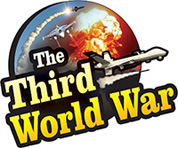 Santiago: Emergency has been declared in Chile, which has been recognised as the most prosperous country in Latin America. Chilean President Sebastian Pinera has warned, 'We are at war against a powerful enemy, who is willing to use violence without limits.' Strong anti-government protests are being held in Chile since the last week and 12 people have died in these protests till date.
The protests started in the Chilean capital of Santiago due to increase in fare for metro services in the country. The anti-government protests festered as President Pinera refused to retreat. Thereafter, various groups have been participating in the protests with their issues and other issues along with low wages which have come forth as the major issues in the protest.
Chile is known as the most prosperous and the most stable country in Latin America. After the end of the dictatorship between the 1970s and 1980s, the country has consistently marched towards progress and this country is featured in the high-income countries list of the International Monetary Fund and the World Bank. The Chilean economy, based on mining, agricultural production and tourism is considered to be one of the most developed economies.
The protests started because of a mere rise of 4% in the metro fares and gradually took a violent turn. Military has never been deployed in Chile, except the period of military rule between 1973 and 1990. But military units were deployed in many cities including Santiago, following the declaration of an emergency.
The Chilean protestors are not paying any heed even to the military and intend to take to the streets by defying the emergency. On Monday, the protestors set a large number of shops, metro cars and other vehicles on fire. Hence, the metro services were disrupted in many parts and this severely hit the tourism industry. The United Nations has called for an investigation on the unrest and the violence carried out in the protest from both the sides.
Meanwhile, it has been reported that the protests have started against the government in Latin American countries like Peru, Columbia, Ecuador and Bolivia since the last few weeks. The protests in Ecuador has also necessitated the declaration of an emergency. Thereafter, the violent protests started in a country, which is well-known as the most stable country in the sector, indicate the increasing instability in Latin America.