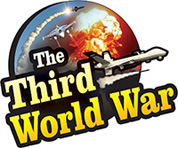 Brussels: Against the background of the naming dispute with Greece and Russian displeasure, Macedonia signed a deal to join the NATO. The country is named the Republic of North Macedonia and becomes the 30th member of NATO while it is the 4th country of the Balkans to join the international alliance. After Macedonia inked the agreement on Wednesday, Russia claimed that their entry into NATO was only symbolic and was a reiteration of the policies during the cold war.
The meeting held on Wednesday in Brussels, was attended by representatives of 29 NATO members and Macedonian Foreign Minister Nikola Dimitrov. The NATO Secretary General Jens Stoltenberg welcomed Macedonia to NATO calling it a historic day. At this time, Stoltenberg stated, 'NATO is taking care of the security of more than one billion people in Europe and the United States and you have now become a part of it. As of now, 30 countries have committed to each other's security. The western Balkan region would become more stable with your entry into NATO. It is an excellent development for Europe and the Euro-Atlantic region.'
Furthermore, the Macedonian Foreign Minister said that he was proud to stand with the 29 member countries and assured that his country was committed to observing all the predetermined criteria and rules as a NATO member.
The United States is said to have taken an independent initiative for the Macedonian entry into NATO. Macedonian neighbour Greece had opposed their membership to NATO. They had asserted that Macedonia's name was firmly attached to the Greek culture and any change in it would be a blow to the culture. Therefore, the Greek government was strongly opposed to the Macedonian entry into NATO as also providing it with other facilities.
Nevertheless, with an initiative from the United States and the European Union (EU), successful negotiations were held between Greece and Macedonia. Hence, the Greek parliament approved the change of the country's name to the Republic of North Macedonia. The NATO membership agreement is believed to be signed following this approval.
Russia has deplored the entry of the Republic of North Macedonia into NATO as symbolic and accused it of demonstrating NATO's cold war mindset once again. Moreover, the inclusion of Macedonia into NATO was only with an intention to deliver a message to Russia, Russian parliamentarian Konstantin Kosachev claimed.