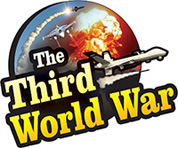 Brussels: The war against terror is not over in Afghanistan. The NATO has reacted positively to the appeal made by the United States that while terrorist organisations such as the Taliban and the IS are increasing their influence in Afghanistan, the militaries of the western countries should not withdraw from the country. NATO Chief James Stoltenberg announced that unless peace and stability in Afghanistan are guaranteed. NATO will not withdraw its forces from there.
A meeting of the Foreign Ministers of NATO member countries was held at Brussels recently. Stoltenberg expressed concern over the situation in Afghanistan. Stoltenberg said that a large number of Afghani soldiers and citizens were being killed in terrorist attacks. Stoltenberg clarified that NATO could not withdraw its military when the violence in Afghanistan is on the rise. The major European countries endorsed the stand for long-term deployment in Afghanistan. But it could not be clear whether the European countries would increase their deployment in Afghanistan.
Even in the past, the United States had appealed that the NATO military should not be withdrawn from Afghanistan. A senior US military official had warned that if an appropriate decision were not taken about the military deployment in Afghanistan, the intensity of the Taliban attacks on the soldiers would increase further. The NATO chief made this announcement following the appeal made by the United States to continue deployment of the military in Afghanistan. The war against terror in Afghanistan has completed 17 years, and it is claimed that the war will not end anytime soon.
Afghanistan has become the most dreadful country in the world concerning terror attacks. Afghanistan has even surpassed Iraq in this regard. As per a report prepared by a western study group, the number of terror attacks and victims thereof has reduced in Iraq. But in the same period, the number of attacks and victims has rapidly increased in Afghanistan. According to this study group, one-fourth of the terrorist attack victims in the world are from Afghanistan.
Meanwhile, the United States and the Afghani military has launched a joint operation for retaliation against the Taliban attacks. Only two days ago, the United States succeeded in eliminating more than 100 Taliban terrorists through an air attack near the Pakistan border.