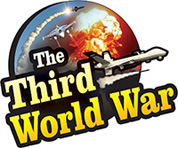 Brussels: NATO has initiated aggressive actions, given the new government in Ukraine and the Russian President's decision to walk out of the nuclear arms pact. Massive naval exercises have begun in the Baltic Sea, between Europe and Russia from Sunday in which 18 countries, including the United States, are participating. The activities are being held under the leadership of US Second Fleet, which was reactivated by the United States, in the last year.
Russia had intercepted three Ukrainian warships in the Black Sea region and detained the soldiers on board as also seized the ships. Ukraine had asked NATO to interfere, saying that the Russian action was severe. However, despite intervention from NATO and the international community, Russia had not released the seized ships or the crew. In the meantime, presidential elections were held in Ukraine, and Volodymyr Zelenskiy took over as the President.
Although Zelenskiy has indicated that the Ukrainian policy against Russia would continue, he has not taken an aggressive stance as yet. The Russian President also has expressed willingness to talk to the Ukrainian President. The change is thus significant from NATO's point of view. On the one hand, Putin has expressed readiness for talks with the Ukrainian President, while on the other he has simultaneously started the process for withdrawal from the nuclear treaty with the United States. Russian has adopted a hard-line stance against the United States on matters concerning Syria, Turkey, Venezuela and China.
Given the developments, NATO has initiated accelerated steps to ensure that there are no lacunas in the war preparedness of its member countries, and the same is maintained at the highest level. In the last two months, NATO has held three different war exercises, in the marine region from the Black Sea to Scotland. More than 25 NATO member countries as also allied nations, including the United States, had participated in the exercises. The exercises involved more than 10,000 soldiers, warships, fighter jets and advanced missiles.
After that, the Baltops-2019 naval exercise began from Sunday, and more than 8,500 soldiers from 18 countries are participating in the drills. The drills will be focussing on air defence, retaliation against marine attacks and military deployment where more than 50 warships and submarines, as also more than 40 fighter jets will participate.
The charge of the exercise, which will continue till 21st June, has been handed over to the US Second Fleet. Only last year, the United States had announced the reactivation of the Second Fleet. The sources claimed that the handing over the leadership of the naval exercises to the US Second Fleet indicated that it was now, operational with complete strength.