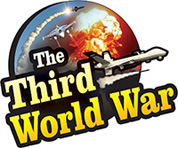 Kiev: The United States has supplied anti-tank 'Javelin' missiles to Ukraine. The US Department of State has said that the missiles have already reached Ukraine. The Ukrainian President, Petro Poroshenko said that these missiles will strengthen the defence against the Russian aggression and thanked the United States for the same. Russia, who has been making military moves along Ukrainian borders may receive a major shock due to this decision. This proves that the United States has taken this step only in defiance of Russia.
While thanking US President Trump, Ukrainian President Petro Poroshenko said that with this decision the United States has not only fulfilled the commitments in the agreement but has also set a new standard before the world. President Poroshenko expressed confidence that this decision will save the Ukrainian freedom and democracy from a possible Russian invasion. The United States has supplied nearly 210 Javelin missiles to Ukraine and 37 launchers required to fire these missiles. This transaction is said to be worth $47 million. Ukrainian President Poroshenko is said to have lobbied to a great extent in the United States for execution of this agreement.
US President Donald Trump had initially avoided displeasing Russia by not supplying these weapon systems to Ukraine. However, he later decided to fulfil this agreement. The White House informed that the final decision to supply the Javelin missiles to Ukraine was taken in December last year. Neither the White House nor the US Department of State revealed as to when these missiles were delivered to Ukraine. The Ukrainian President has also not revealed this information. The Ukrainian Defence Minister also said that these missiles will help Ukraine face the Russian aggression more effectively.
Russia is complaining that NATO has been making large scale movements in its neighbouring countries. In reply, Russia has increased the frequency of military exercises near its border and as a result, deployment of Russian tanks at the Ukrainian border has been witnessed several times. It is evident that the United States has moved in defiance of Russia by supplying anti-tank Javelin missiles to Ukraine.