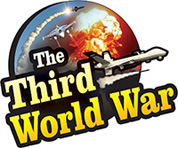 London/New York: Indications are consistently surfacing over the shadows of recession lengthening, in the global economy. The investors have, therefore, shifted their focus on gold once again, resulting in a massive jump in its prices on Friday. Gold was traded for $1,348.31 per troy ounce on the New York Stock Exchange (NYSE), which is the highest in the last 14 months.
The trade war that flared up between the United States and China, the poor performance of the European economy, negative figures of growth in the manufacturing sector, are all claimed to point towards a recession in the global economy. Along with the US, the rate of employment generation is also slowing down in major economies while the central banks have given indications of a cut in interest rates. Additionally, there is even a consistent fall in the oil rates, over the last few weeks.
Considering the factors, investors seem to have shifted their focus on gold, once again. A rise of 3% in the gold rates were observed in just one week. The prices of gold surged to $1.348.31 per troy ounce in trade in New York on Friday. It is the first time since April 2018 that the gold price has jumped to a record level.
Last month, the World Gold Council, the apex body in the gold market, released its quarterly report. The report infers that all the major central banks of the world have, once again, begun stressing on the purchase of gold.