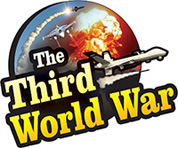 Washington: The United States will be providing financial aid of $ 250 million to Ukraine for modernisation of its navy and marine units. US defence headquarters Pentagon announced the funding. It claimed that this aid would be used for the protection of the Azov Sea and against the free movement of the pro-Russian rebels, in eastern Ukraine. This is the second US announcement of aid to Ukraine in the last four months.
In April, the United States had announced the supply of anti-warship missiles to Ukraine. As per the information published by Pentagon on Tuesday, the aid is for military and naval purposes. These include sniper rifles, grenade launchers, counter battery radar systems, night vision weapons and communications systems, for the Ukrainian military.
At the same time, Pentagon will also be supplying anti-tank missiles for the Ukrainian marines. Pentagon will be providing systems necessary for electronic warfare, too. With this equipment, the Ukrainian military can challenge the Russian army. These weapons will be useful for action against the rampaging pro-Russian rebels, in eastern Ukraine.
The US media have claimed that the weapons being supplied to the Ukrainian navy, are a challenge for Russia. Two months ago, tension had been created between the Ukrainian and the Russian navy in the Azov Sea. A Russian warship had taken over three Ukrainian patrol vessels. Russia had also arrested the crew aboard the vessels.
The United States, Canada and the European Union had criticised the Russian action and had demanded the release of the Ukrainian crew members. Following this, the United States announced that it would equip Ukraine with anti-missile systems. Against this background, the US aid to Ukraine is being claimed to be against Russia.
The threat to Ukraine has increased since the division of Crimea. Therefore, Ukraine had made a demand that the western countries should provide military assistance to Ukraine. The United States announced to equip Ukraine with missile defence systems, only after that. After that, since 2014, the United States started supplying weapons on a large scale to Ukraine. Nevertheless, the weapons supply has increased since Trump took over as the President of the United States. Over the last four years, the United States has supplied arms worth nearly $ 1.5 billion to Ukraine.