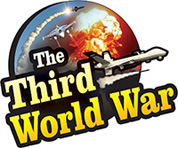 Washington: International analysts have warned 'China should reign in its international ambitions, well in time. It will be better if it starts with the South China Sea. Because if China does not retreat from this region, it will have to face major crises in the times to come. China had to lose everything in the opium war with the British in the 19th century. The consequences could be similar, in this matter.'
China has built artificial islands in the South China Sea. Many countries, including the United States, had expressed a concern that China will use these for military purposes. But China had refuted the possibility. But now China is openly militarising these islands. Chinese Defence Minister General Wei Fenghe announced that Chinese soldiers had been deployed on these islands. Vitriolic reactions have been received regarding this announcement. The International analysts have warned that this deployment will not be in the interest of China.
Analyst Panos Mourdoukoutas claimed 'China has prepared a huge plan to gain control over the entire region, assuming that the South China Sea was its property. China had also made preparations to build and militarise the artificial islands in this region. But history says that China always falls flat on its face, whenever it plans a big scheme. Therefore, if China does not reign in its ambitions, regarding the South China Sea, well in time, even this time, China will have to suffer a major failure. The Chinese economy will have to bear the brunt of this failure.'
John Lewis Gaddis, Professor at the Yale University, pointed out that although the Chinese ambitions are big,its capacity is minimal. Gaddis also advised China to downsize its ambitions, recognising its capacity. Gaddis indicated the even the South Asian Countries would prove to be a handful, for China saying 'If China tries to achieve ambitions beyond its capacity, it will be in a situation like Persian King Xerxes, who had to face a defeat against the Greeks.'
Whereas, Ioannis Salinas,a former diplomat and officer from the Greek navy, claimed that these Chinese ambitions could invite major calamities on that country. In the 19th century, during the rule of King Qing, China had seen significant progress in its economy. But the British imperialists fought two wars against the Qing rule, and the Chinese rulers had economic troubles resulting in China losing its sovereignty. China could be in a similar situation with the militarisation of the South China Sea. Sinas warned that although China has increased its naval and military strengths, it lacks the ability to face the United States.
Meanwhile, although the international analysts are warning China regarding the aggressiveness in the South China Sea, China is firm on its stand regarding the sector.